Hello Lovelies! Here's wishing all the Muslims in the house Jummah Mubarak. Y'all know how much I love fashion,and how I love to keep you up to date on the latest fashion trends.
So,I've noticed a lot of developments in the fashion industry here in Naija, especially in terms of Muslimah fashion,and thought to share with you. Here's a little something for all my Muslim readers,and anyone who loves fashion generally.
Traditional and modern hijab trends have equal importance and values related to Islamic morality and modesty. Modern hijab fashion trend has plenty of modern ways to wear head scarfs in accordance with Islamic sharia,and Muslimahs all around the world are gradually embracing this trend. A lot of Nigerian Muslimahs are quite trendy,and have found ways of embracing modern hijab fashion trends without going against the values or rules of the hijab. Fashion designers all over the world are embracing this trend too, infusing designs that suit muslim women especially the hijabis. A great example of this,is the Dolce And Gabbana HIjab and Abaya collection that was recently launched.
Nigerian designers have also caught the trend,and one that recently caught my attention, is the popular House Of Kaya. The brand showcased its 2016 collection at the Lagos Fashion And Design Week.
The House of Kaya collection was a nice change on the runway as the brand showcased stylish pieces ideal for a more modest crowd.There were hijabs and gorgeous flowing gowns with intricate embroidery. Take a look at the very stylish but modest pieces.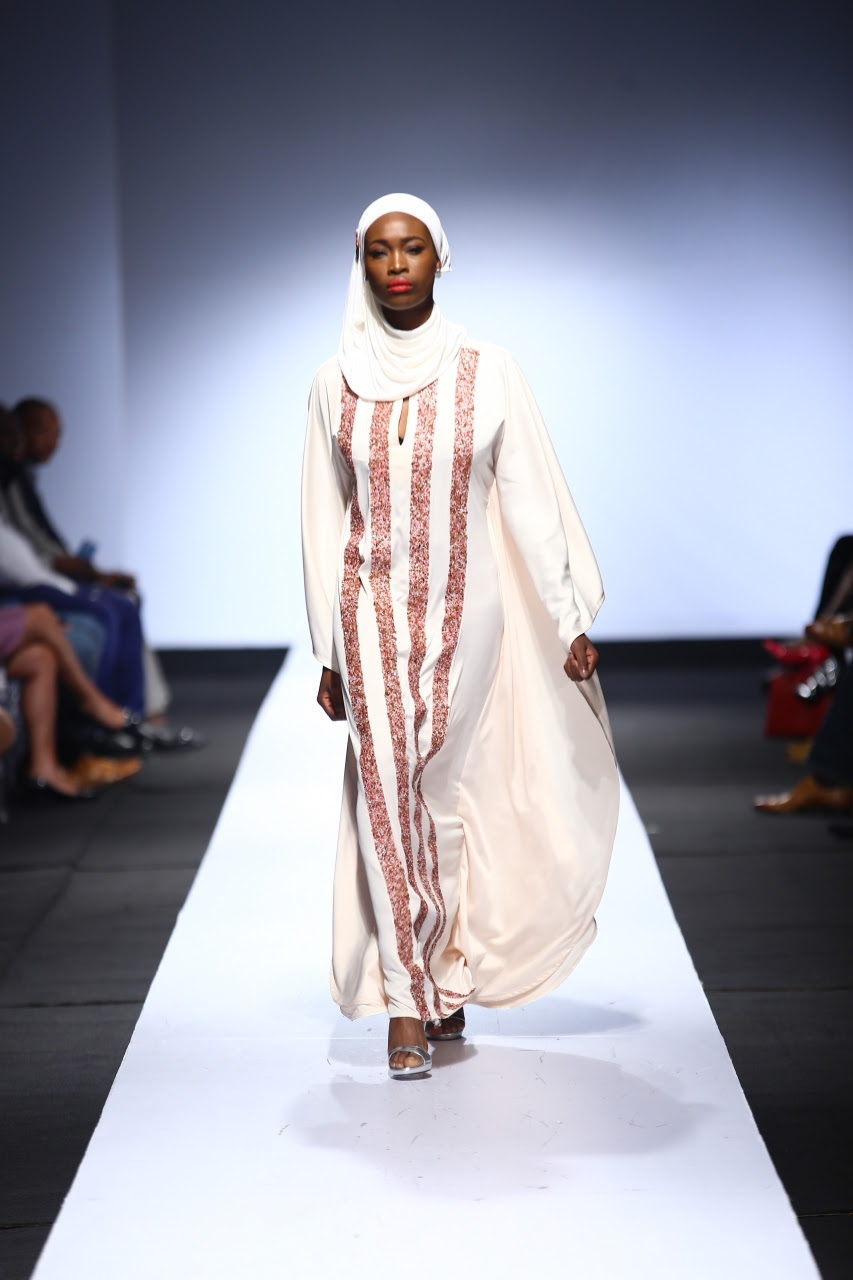 Here's wishing you all a blissful Jummah, and weekend!
Follow on twitter
Follow @BeautifulBlogga